Re-Posted from the Henrico Citizen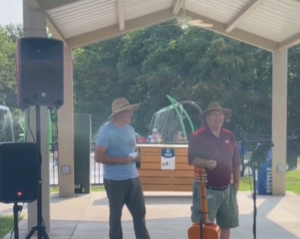 By Citizen Staff on July 29, 2023
During a ceremony on July 29, officials from Dorey Park Farmers Market presented longtime Varina resident Randy Welch with the 2023 Varina Conservationist of the Year award. The honor was bestowed in conjunction with the market's "Celebrate Conservation Day."
Welch has helped preserve more than 1,600 acres of land (including 860 in Varina) by placing conservation easements on some parcels and donating others to preservation groups. In Varina alone, he has worked with the Capital Region Land Conservancy and Henricopolis Soil and Water Conservation District to place easements on:
353 acres on Deep Bottom Road (in two separate parcels, which he also donated to the Capital Region Land Conservancy)
271.27 acres on Deep Bottom Road
71.91 acres on Saxby Road
49 acres on Cedar Crest Lane.
He also donated a 22-acre site on Kingsland Road and an 11.2-acre site on Dogwood Oaks Lane to American Battlefield Trust.
Beyond Varina, Welch placed a 270-acre conservation easement in Northumberland County with Northern Neck Land Conservancy and a 92-acre conservation easement in Gloucester County with Ever Green Team. He also donated 4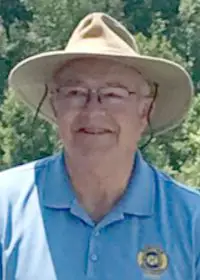 25 acres in Prince George County to Ever Green Team.
The 2023 Varina Conservationist of the Year is Dorey Park Farmers Market's inaugural recognition of a person or group that has exemplified the market's values including promoting preservation and protection of the air, land, and water quality that make Varina unique.
Dorey Park Farmers Market will place a plaque near the entrance to the Varina Land Lab to memorialize Welch's contributions.